Policies
Returns:
We strive to please each and every customer, so should you be unhappy with your product please feel free to give us a call and we will discuss the options.But we do not do refunds only exchangs!
Shipping:
Should you need to ship any items to us we request that you use either UPS or Fed-Ex and ship to 350 Stoneridge Trail, Weatherford, TX 76087.
Complaints:
We guarantee and stand behind all of our products 100%, however, should you have a problem please feel free to give us a call so we can assist in making your shopping experience with us pleasant.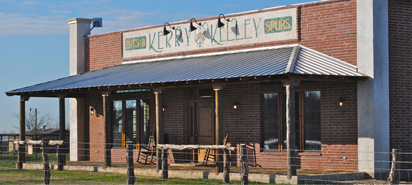 Visit Our Store
Within the last couple of years Kelley has built a 2000 ft retail store in which to display the incredible merchandise.