712 with roller Scroll
Our 7 shank is 8 inches long and our 12 mouthpiece is 1 5/8 inches tall this one has a roller added to it. This bit has the scroll pattern on it.
$610.00
Options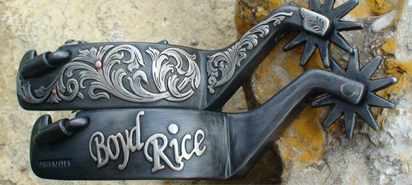 Custom Orders
Ordering such a big ticket item online may seem a bit unsettling; however, rest assured that we will be in touch with you throughout the process.