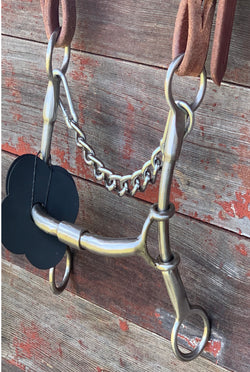 Glider Fixed Billy Allen
The Locked Glider provides a quicker action. It is a great competition bit and a good move up from the O-Ring. It has a smooth action and can be turned upside down for a higher purchase and more lift.
This mouthpiece helps stiffen and stabilize your horse. Each side will work independently to lift shoulders without the lateral bend around the tongue. Pictured is the Bumpy Billy Allen. 
*Please note that the picture shown does refer to the mouthpiece you are ordering. Please reference the dropdown menu to choose the mouthpiece style*